5 Ahmadis arrested, 3 others booked for performing Qurbani on Eid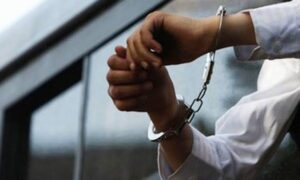 Five members of Ahmadiyya community have been arrested and two others are booked in two different incidents in Faisalabad and Sheikhupura for sacrificing animals on Eid-ul-Azha, which according to the complainants, is an Islamic act and Ahmadis cannot perform.
The complainants in both cases registered on Sunday said the community members "religious sentiments of Muslims" by performing Qurbani on Eid. Three members of the community are arrested in Faisalabad after an FIR was registered against them at Thikri Wala police station against five, while two others are arrested in Sheikhupura as an FIR was registered against them at Safdarabad police station. Both FIRs, copies of which are available with Religion Observer are registered under section 298-C of Pakistan Penal Code.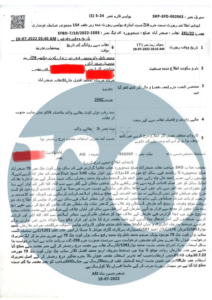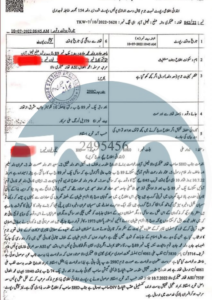 This controversial section of the PPC (298-C) says "Any person of the Quadiani group or the Lahori group (who call themselves 'Ahmadis' or by any other name). who, directly or indirectly, poses himself as a Muslim, or calls, or refers to, his faith as Islam, or preaches or propagates his faith, or invites others to accept his faith, by words, either spoken or written, or by visible representations, or in any manner whatsoever outrages the religious feelings of Muslims, shall be punished with imprisonment of either description for a term which may extend to three years and shall also be liable to fine."
Ahmadiyya community spokesperson Saleemudin confirmed the registration of the FIRs and arrest of the community members by tweets.
Thikri Wala Police Station FIR states that the complainants were present in a mosque after Eidul Azha prayers when they came to know through "verified sources" that residents of the Ahmadi community were sacrificing animals inside their homes.
The complainants then reached the area and climbed the roofs of nearby houses, after which they saw that the [Ahmadi community members] were sacrificing a goat at one place while other members were cutting the meat of another animal at a different place, it added.
The Islamic sentiments of the complainants and other Muslims were hurt by this and [the complainants] recorded a video which can be presented as evidence, the FIR stated.
"By performing a ritual in line with Islamic beliefs and presenting themselves as Muslims despite being Ahmadis, they have committed a cognisable offence, according to Muslim Umah's belief, and this has grievously hurt Muslim sentiments," the complainants stated.
In the second FIR, the complainant submitted that after offering Eid prayer, he with his friends was standing by the house of an Ahmadi and saw blood coming draining out of their house. He said they came to know that they were performing Qurbani and informed the police about it.