Child sexual assault: Despite bail, Ahmadi leader unable to secure release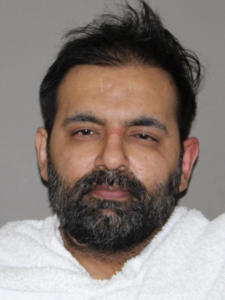 Muneeb-Ur-Rehman Ahmad, a former leader and a teacher of Jamaat-e-Ahmadiyya in Texas State of the US and facing multiple charges of sexually assaulting a minor boy of his congregation, has been unable to secure his release from jail despite being granted bail a month ago.
A district court granted him bail on June 13 against a bail bond worth $3 million but he has not furnished the bail bond so far which is a condition to avail the benefit of the bail.
It is worth mentioning that it is his second bail in the same case as he got his first bail cancelled by a Denton County Court and bail bond worth $100000 forfeited for deliberately avoiding the court proceedings. He was arrested and put behind bars after the court issued his arrest warrants on May 25. He is also on bail from a Collin County Court against a bond worth $ 100000 on charges of the same nature.
Muneeb is facing 6 charges including the sexual assault of a minor. The crimes took place between March 2018 and March 2020 when the accused was working on an assignment from Jamaat-e-Ahmadiyya to oversee boys between seven to 15 years of age at Ahmadi Bait-ul-Ikram Mosque, Dallas city, according to a report compiled by Facing Abuse in Community Environments (FACE), a US-based non-profit organization.
Muneeb was arrested on March 11, 2020, and was later released on bail after furnishing a $100,000 surety bond. The charges include three charges of sexual assault of a child and three charges of indecency with a child by sexual contact. These charges are in two different counties – Denton and Collin. There are two other allegations of the same nature against Muneeb in Harris County.
The court would take un an application filed by the prosecution to amend his indictment on August 5, while a jury would start his trial on August 15 in Denton County. His trial in Collin and Harris counties would start later. He is from Canada and his passport is in police custody.
According to the FACE report, the accused groomed the 14-year-old boy under his care. Over the course of at least 11 documented encounters, the accused was reported to have sexually abused the boy at his apartment, in his car, and during community events and on youth group trips, they both attended. During the sex abuse interaction, the victim was appointed as Nazim Atfal (head of boys aged seven to 15) on July 21, 2019, while the accused was in his immediate supervision when he was posted as Motamid Khuddam.
Learning about the grooming and sexual assault, the victim's family complained to the police and Muneeb was arrested on May 11, 2020. He was subsequently removed from the post of Motamid Khuddam. Muneeb was appointed as Motamid Khuddam in Fall 2017 while he was given the assignment of teaching Sunday School classes in Fall 2019 and continued these roles until his arrest in May 2020.
The victim's family had to move from pillar to post to get Waqas Hussain, Quaid and supervisor of Muneeb, removed from the Jamaat office as he was accused of protecting the accused. Waqas is a brother in law of Muneeb.
Related
Muneeb's case came to light after revelations of three other Ahmadis, including Dr Muhammad Afzal Upal, Akash Ashar, and Nida Ul Nasser, 36, who has alleged being sexually molested from early childhood to the age of 25 by her father and three other close relatives of the head of the Jamaat-e-Ahmadiyya.