PML-Q's Vice President of Punjab calls for the expulsion of Ahmadis from Khushab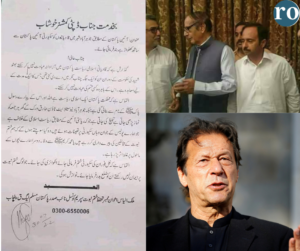 Malik Ilyas Awan, a Pakistan Muslim League-Quaid (PML-Q) leader, has urged that the Ahmadis be expelled from the area of Khushab. This persecution of the Ahmadiyya minority continues. 
In his plea, the head of the PML-Q said that Pakistan is an Islamic state established in the name of Allah and the prophet Muhammad (PBUH) and that security authorities are authorised to ensure the safety of Muslims. He hypothesized that the security officers' commitment to the Holy Prophet would be called into doubt if they were ordered to defend someone of the Ahmadi faith. 
In a letter, the head of the governing party in Punjab also requested that all security be removed from the Ahmadis residing in Khushab. The letter went viral on social media, which compared giving community safety to "playing with the Constitution." 
The PML Q leader claimed that only in Chenab Nagar can Ahmadis pray freely. He also highlighted the location allocated to them under the administration of Zulfiqar Ali Bhutto, where they may pray for a limited time.