Sunni Mullah removed as UK government adviser over 'blasphemous' Lady of Heaven protests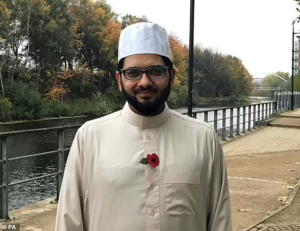 An imam who backed calls for cinemas to cancel a 'blasphemous' Islamic film has been sacked a Government advisor on anti-Islamophobia.
Qari Asim, the head imam at the Makkah mosque in Leeds, was let go from his roles as independent adviser on Islamophobia and deputy chairman of the Anti-Muslim Hatred Working Group.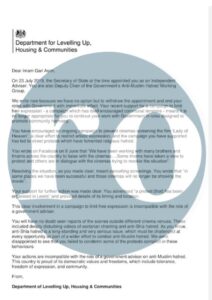 It comes after he endorsed a campaign for cinemas to pull screenings of The Lady of Heaven – a film about the daughter of the Prophet Muhammad.
The £12million movie was released in the UK over the Jubilee weekend, but was axed by Cineworld and, a day later, Showcase when staff faced crowds of protesters outside venues in Bradford, Bolton, Birmingham and Sheffield.
Mr Asim described The Lady of Heaven as a 'disparaging movie' that has 'caused much pain and hurt to Muslims', it was reported.
But in a letter published on Saturday, the Department of Levelling Up wrote: 'We have no option but to withdraw the appointment and end your roles with Government with immediate effect.
'Your recent support for a campaign to limit free expression – a campaign which has itself encouraged communal tensions – means it is no longer appropriate for you to continue your work with Government in roles designed to promote community harmony.