President Biden, don't forget to tell the Saudis to protect religious minorities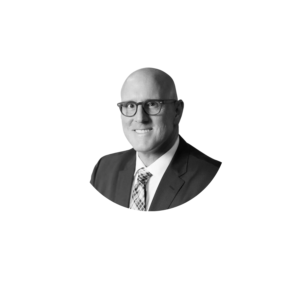 President Joe Biden's stop in Saudi Arabia on his four-day Middle East visit has come under criticism, given Saudi Arabia's role in the murder of journalist Jamal Khashoggi, nagging accusations of Saudi human rights violations, and Biden's previous promises to make the kingdom a "pariah."
In a July 9 oped in The Washington Post, Biden defended the stop by saying it is aimed at strengthening a strategic partnership "based on mutual interests and responsibilities, while also holding to fundamental American values." White House officials followed up by saying that his agenda includes plans to discuss the cease-fire in Yemen and human rights issues.
But there is no more critical human rights issue than the repression of religious freedom and conscience, and engagement with the Saudis represents a critical opportunity to discuss issues of these rights with a government that has often failed to protect them. Biden needs to make a bold statement on behalf of this critical civil liberty in Saudia Arabia and across the region.
Saudi Arabia occupies a leadership role in the region, and its track record across the majority of the Arabian Peninsula has not been good. Saudi Arabia is ranked No. 11 on Open Doors' 2022 World Watch List of countries where it is most difficult to be a Christian.
Most Christians in the country are low- and middle-income migrant workers who are often abused and subjected to horrific working and living conditions. Foreign Christians are heavily restricted from gathering for worship or sharing their faith; violators may be detained or even deported.
Converts from Islam to Christianity face even more restrictions. These believers are typically forced to live out their faith in secrecy, risking violence, divorce, and more. "You can be anything in the Arabian Peninsula, an atheist, a communist, but when you become a Christian, they don't accept you anymore," said one such convert. "My wife threw me out of our house as she didn't want to talk about Jesus. People thought that I could get killed, even by the government."
The danger is similar in Qatar, Oman, and Kuwait, all of which were also ranked in the top 50 World Watch List countries this year.
Saudi Arabia's neighbor, Yemen, continues to suffer through a devastating humanitarian disaster caused by ongoing civil war and Saudi-led military intervention. Nineteen million Yemenis are considered "acutely food insecure," with 7.3 million of this group facing emergency levels of hunger. Christianity is forbidden by both Islam and Yemeni law, and converts face a high risk of honor killing or physical violence. Christian converts who refuse to recant their faith could face banishment, lose custody of their children, or be subjected to false accusations of witchcraft and terrorism. This is why the country is ranked #5 on the World Watch List.
While a recent cease-fire in Yemen has allowed some emergency relief supplies to flow into the country, there are doubts that Christian converts will receive them. "Christians with a Muslim background seeking emergency supplies are vulnerable to discrimination and mistreatment if their faith is known," an Open Doors analyst working in the region said recently. "Their names can be removed from distribution lists, especially if help is being given out through local mosques where it can be checked whether someone is a good Muslim or not, based on mosque attendance."
President Biden wrote in The Washington Post that his goal with Saudi Arabia is to "reorient—but not rupture — relations with a country that's been a strategic partner for 80 years" in hopes of a more integrated and stabilized the Middle East. Such a goal is noble, but it will take a vigorous, ongoing effort to change the Saudi influence to one of religious freedom rather than oppression. The United States must apply serious pressure to protect Christians and religious minorities of all faiths.
Courtesy: ReligionNewsService (RNS)
Religion Observer believes in a diversity of opinions. This piece reflects the views of the author and does not necessarily represent those of the OR.