Ibn Abdul Wahhab is not Saudi Arabia, reaffirms Crown Prince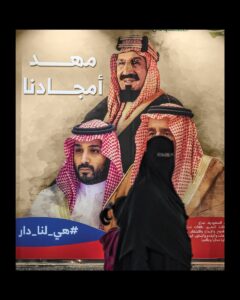 Crown Prince Mohammed Bin Salman emphasized the Kingdom's position with regard to Wahhabism as well as its tolerant and flexible approach toward both its Sunni and Shiite populations.
In his interview with the American magazine "The Atlantic," he reaffirmed that Ibn Abdul Wahhab is not Saudi Arabia.
"I would say that Muhammad Ibn Abdul Wahhab is not a prophet, he is not an angel. He was just a scholar like many other scholars who lived during the first Saudi state, among many political leaders and military leaders."
"The problem at that time in the Arabian Peninsula was that Ibn Abdul Wahhab's students were the only people who knew how to read and write and history was written from their perspective. Ibn Abdul Wahhab's writing has been used by many extremists for their own agendas. But I'm sure that if Ibn Abdul Wahhab, Ibn Baz, and others were alive today, they would be among the first people to fight these extremist ideas and these terrorist groups. The thing is, ISIS doesn't use as an example any living Saudi religious figures. When they die, they start to use their words and twist their views out of context."
He said Saudi Arabia has Sunni and Shiite, and among Sunni, you have four schools, and Shiite have different schools, and all of them are represented in a number of religious boards.
"Today, No one can push one of the schools' views to make it as the only way of seeing religion in Saudi Arabia. Maybe that took place in some parts of our history due to the events that I told you about, especially in the 80s, the 90s, and early 2000s. But today, we are back on the right track, as I said," he added.
"We are going back to the roots, back to pure Islam, to be sure that the soul of Saudi Arabia, based on Islam, our culture, whether tribal, or urban, is serving the nation, serving the people, serving the region, serving the whole world, and is leading us to economic growth. And that's what happened in the past five years. So today, I'm not saying we might do this. Maybe if we were having an interview in 2016, you would say I'm making assumptions, and that this is just the analysis of the Crown Prince of Saudi Arabia. But we did it. You see it now with your eyes in Saudi Arabia. Just come and check it out, and watch the videos of Saudi Arabia six or seven years ago. We did a lot, and there are a few things still to do. And we are going to work to make them happen."
Courtesy: The Atlantic