#AhmadiMeToo: More childhood sexual abuse incidents revealed – this time from Canada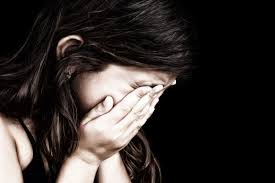 MeToo movement of Jamaat-e-Ahmadiyya – a global religious movement controlled under various layers of hierarchy, secrecy and cover ups – is ratcheting up as more alleged cases of childhood sexual abuse come to the fore.
The latest story came to the light from an Ahmadi woman childhood sexual abuse survivor who revealed her ordeal and that of one of her female Ahmadi friends of being victims allegedly at the hands of two top leaders of their community in Canada. The survivors are collecting corroborating proof before taking the matter to the Canadian police.
AhmadiMeToo was initiated with Nida Ul Nasser, the grand daughter of both the 3rd and the 4th global leaders of Jamaat-e-Ahmadiyya through different lines, revealing her long history of sexual abuse allegedly by her father and by close family members of the global leader of her congregation in November last year. Since then, a number of sexual abuse have come to the fore from the Jamaat in different countries. Nida's allegations are under investigation by the London Metropolitan Police while two other cases are under trial in two different courts in the United States.
Related:
"He made me perform fe****io and since I wasn't fully matured he penetrated me some place else", said 25 years old former Ahmadi sexual abuse survivor in her Reddit post without naming her alleged rapist.
She said, "I believe he was grooming me to be used by another one of his best friends in the Canada Jamaat, who is still alive and is a pioneer of the Jamaat. I came to this conclusion when he would look at me in a seductive way while I was playing at the park in front of the mission house in Baitul Islam and say "So you are __________ sahiba, he (her alleged abuser) had told me a lot about you". "This was also concluded when a friend of mine confided in me that both of them abused her", she said. She said they are currently gathering evidence against both of them and would provide it to the proper authorities to bring the accused to justice.
Giving details of the incident, she said all this happened at Peace Village, a residential colony of Ahmadis adjacent to their religious Canada Headquarters, where they were also living. She said they were living at Tahir Street of the Peace Village in 2004 when the abuse started and continued until 2006 when her family moved out of that locality.
Writing details about her friend's sexual abuse, she said she was repeatedly abused with the first incident that happened to her at Peace Village in 2008 when the global head of the community was on a visit to Canada. "Since this incident occurred to my friend before she reached puberty, there are tons of scarring and stretch marks that have been attributed to these attacks", she said.
"I did not put forth this story to try to malign the Jamaat and accuse everyone of pedophilia. But it is to bring awareness that stuff like this does happen in the Jamaat and the toxic culture the Jamaat promotes, where questioning the credibility of an office bearer is conflated with disrespecting the caliph, allows for these things to run rampant.
"I hope the Jamaat will have better judgement when selecting office bearers properly vets all of them since all of them in one or another form have access to children.
"I hope if these people are ever brought to justice the Jamaat can help establish a precedent that victims of such abuses can feel confident that their voice will be heard without social ostracization or boycott. I(t) was the Jamaat's negligence towards this principle that discouraged me from coming forward.
"(I) and my friend will put forth evidence in a Canadian court and will make sure that he (the accused) hears the music of justice before his time expires. If he has abused you too please message me.
"I hope all the victims of sexual abusers in the Jamaat have the courage to come forward after reading this account of events, and if not, then I hope it provided you with an assurance that you aren't alone", concluded the survivor.