Ahmadi families run for life as a Sunni man killed, another injured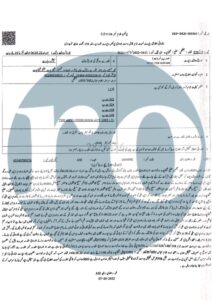 Ahmadi families of Bahuman village of district Sheikhupura are on the run for safety as six of their male members are arrested on charges of killing a man and injuring another after a clash with a Sunni group over religious differences.
Heavy police contingents are present in the area to avert any untoward incident as Tehrik-e-Labbaik Pakistan chief Hafiz Saad Rizvi is scheduled to lead a funeral prayer for the deceased at 5pm today (Saturday).
Police have registered an FIR under section 7 of Anti-Terrorism Act, section 302 (murder), 324 (attempt to murder), 148/148 (rioting armed with deadly weapons) of the Pakistan Penal Code against nine accused and arrested six of them. The nominated accused are included Rai Nasir, Asad, Kazim, Ansar, Shahid Iqbal, Najamul Hasan, Moeen Akhtar, Imran, and Rai Khyzar Hayat.
According to Rana Wajid, spokesperson of DPO Sheikhupura, there was tension between Sunni and Ahmadi groups of the area since the start of Ramazan over raising anti-Ahmadi slogans. He said a few weeks ago an altercation took place between the deceased, Zain Rehan, and a member of the Ahmadiyya community. On Friday night, there was a Mehfil-e-Milad in the village and a group of Sunni boys raised slogan while passing by the house of Rai Nasir. Listening to the slogan, Rai Nasir opened fire hitting Zain and Liaqat Ali. He said Zain succumbed to his injuries while Liaqat is at a hospital with non life-threatening bullet injury on his leg.
He said the police reached the place of occurrence within no time and safely moved the Ahmadi families out of the village for their safety. He said Ahmadis and Sunnis are relatives of each other and some of the nominated accused are Sunnis.
In the FIR, Muhammad Hasnain, brother of deceased Zain, the accused targeted his brother over his being anti Ahmadi and raising slogans. He said he and his brother were passing by the house of Rai Nasir when the accused armed with Kalashnikov, rifle G-3, 12 bore repeater gun, and 9 mm pistol attacked him with intent to kill him. He said after hitting them, they resorted to aerial firing spreading terror in the area.